A message from Leaside resident, Lorna Krawchuk: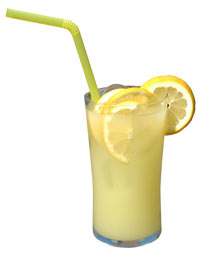 Don't try to walk by Bonnie Byford Real Estate too quickly on Saturday, September 28th, 2013 between 11 am and 1 pm. You'll miss a chance for a free glass of cooling lemonade being given out by parishioners from St. Cuthbert's Church.
Why are they here?
To raise awareness of a world-wide effort by a number of churches, called Back to Church Sunday - which will be Sunday, September 29. Pick up an information pamphlet along with your lemonade. Hope to see you in church.
Lorna Krawchuk