Monday, March 30, 2015
"It's in you to give."

Be part of Northlea Community's Blood Donor Clinic!

Your help is needed!

Where:

Northlea School (North Gym) 305 Rumsey Road

When:

Monday

, April

20th

, 201

5

from 2:00-

7

:00 p.m. R.S.V.P.

by calling the Canadian Blood Services appointment number at

1-888-2-DONATE

(1-888-236-6283) NOW! Criteria for donating, as well as online booking can be found at

http://www.bloodservices.ca/

Refreshments are available

.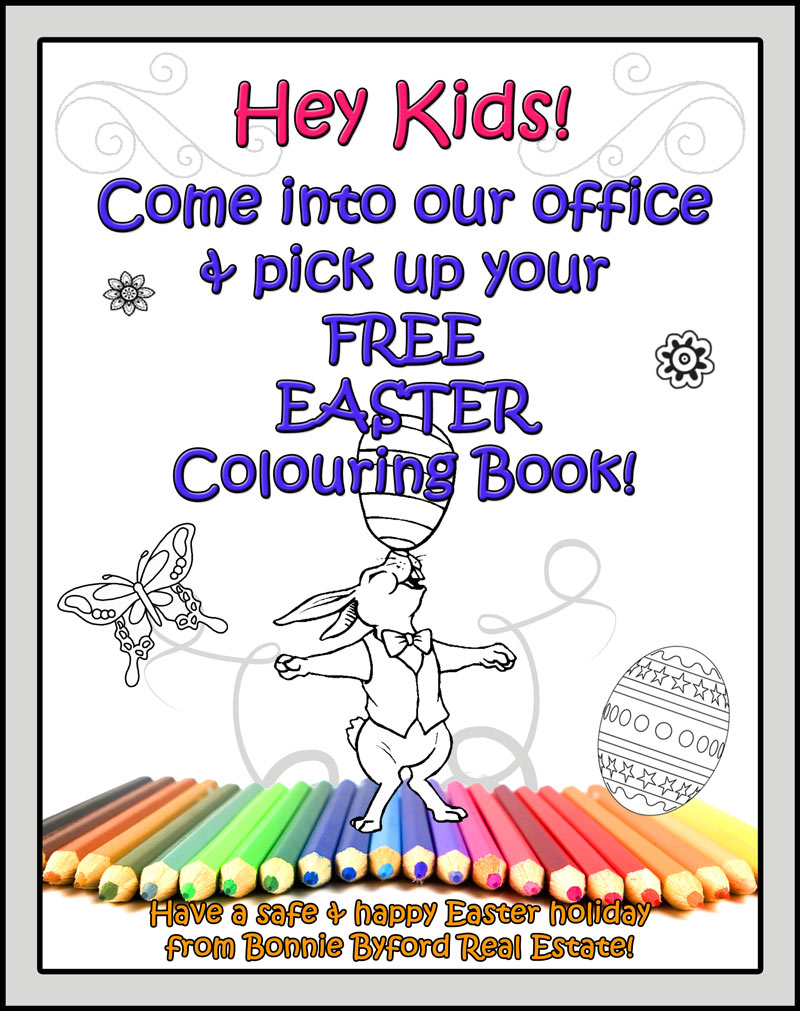 Come into our office
any time
during regular business hours
& pick up your
FREE
Easter Colouring Book!
(while supplies last)
Have a safe & happy
Easter Holiday
from
Bonnie Byford Real Estate Ltd.


Brokerage
1536 Bayview Avenue, Toronto, M4G 3B6
Wednesday, March 4, 2015
TORONTO, March 4, 2015
-- Toronto Real Estate Board President Paul Etherington announced that Greater Toronto Area REALTORS® reported 6,338 home sales through the TorontoMLS system in February 2015. This result represented a substantial 11.3 per cent year-over-year increase compared to February 2014. Large annual increases in transactions were noted for most major home types, in the City of Toronto and surrounding GTA regions.
"Even with the record low temperatures last month, we still saw an increase in the number of people purchasing homes in the GTA. This speaks to the importance households place on home ownership and the fact that buyers continue to view ownership housing as a quality long-term investment in which they can live," said Mr. Etherington.
The overall supply of homes for sale, as measured by the count of active listings at the end of February 2015, was down by 8.7 per cent compared to the same count in February 2014. This means that market conditions became tighter, leading to more competition between buyers.
The overall average selling price for February 2015 home sales was $596,163– up by 7.8 per cent compared to the average for February 2014. Driving this increase was the detached market segment. In the City of Toronto, the average detached selling price moved above $1 million dollars for the first time in a calendar month.
"The strong year-over-year price growth we experienced in February points to the robust demand for ownership housing in the GTA, coupled with a constrained supply of homes for sale in some market segments, especially where low-rise home types like singles, semis and townhouses are concerned," said Jason Mercer, TREB's Director of Market Analysis.
To read the full report, please visit:
http://www.bonniebyford.com/mw1502.pdf